nestainers® with plastic sandwich floor
Special features and exemplary ease of use,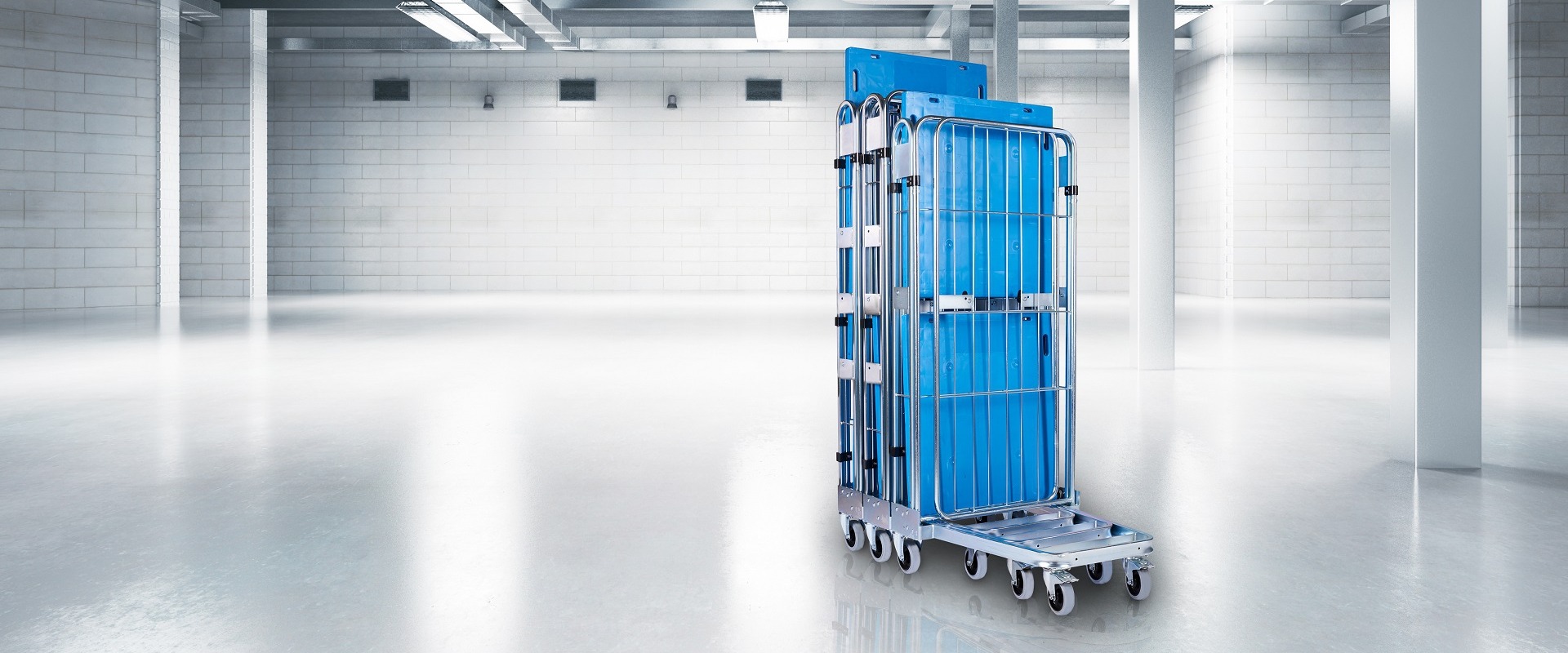 The FEIL nestainer® is the consistent further development of nestable rolltainers made entirely from steel. With theirspecial features and exemplary ease of use, they meet the rising requirements in many fields of use. Thanks to the useof plastic folding shelves and a metal chassis, our nestainer is extremely smoothrunning and quiet so that customers can
even be supplied even in pedestrian zonesor residential areas in the early hours of the morning without producing noise  pollution.
The advantages at a glance:
Low empty weight, High load capacity
Easy handling
Reduced noise pollution in relation to
the prescribed target values
Reduced susceptibility to damage
Individual fittings
Optimal recognition thanks to
colour selection and property
marking
Environmentally friendly (recyclable)
Attractive price-performance ratio
zeichnung
Umweltfreundlich, da recyclebar
HACCP compliant model
nestainer® 3-sided type 1450 with one plastic sandwich shelf
nestainer® 3-seitig, Typ 1550 mit einem Sandwich- und einem Stahlboden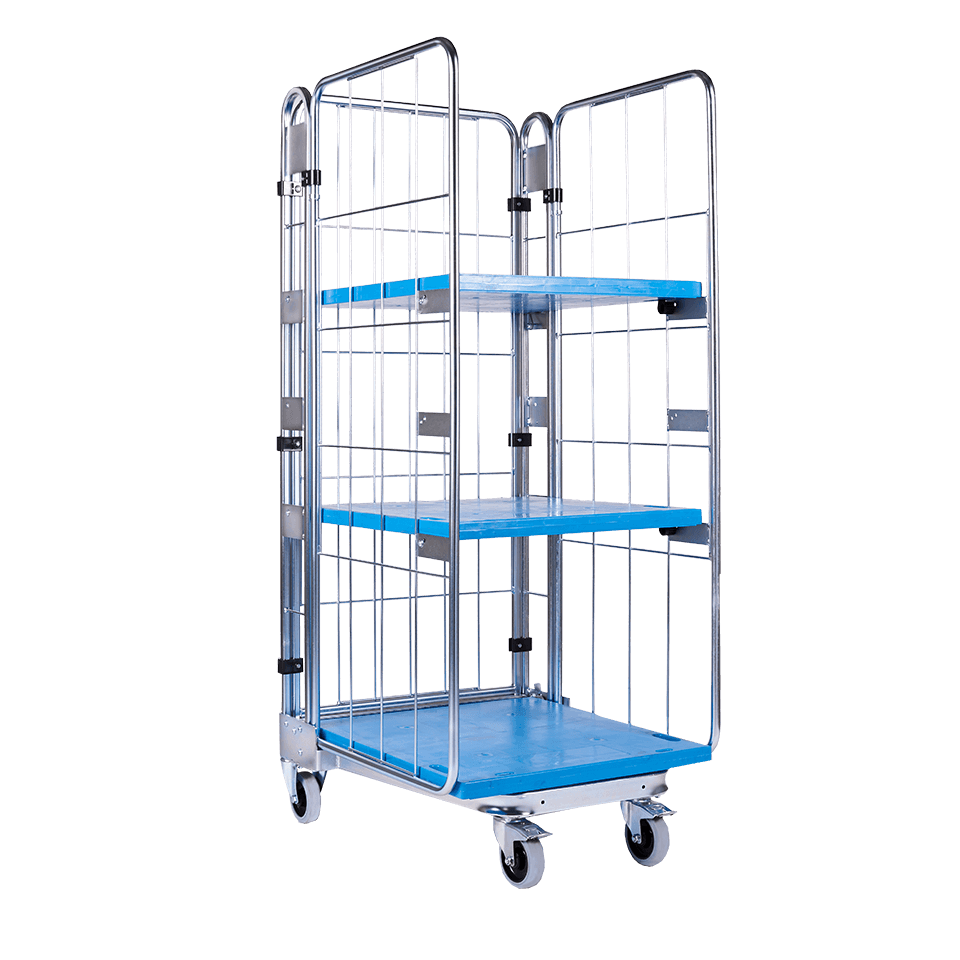 nestainer® 3-sided type 1550 with two plastic sandwich shelf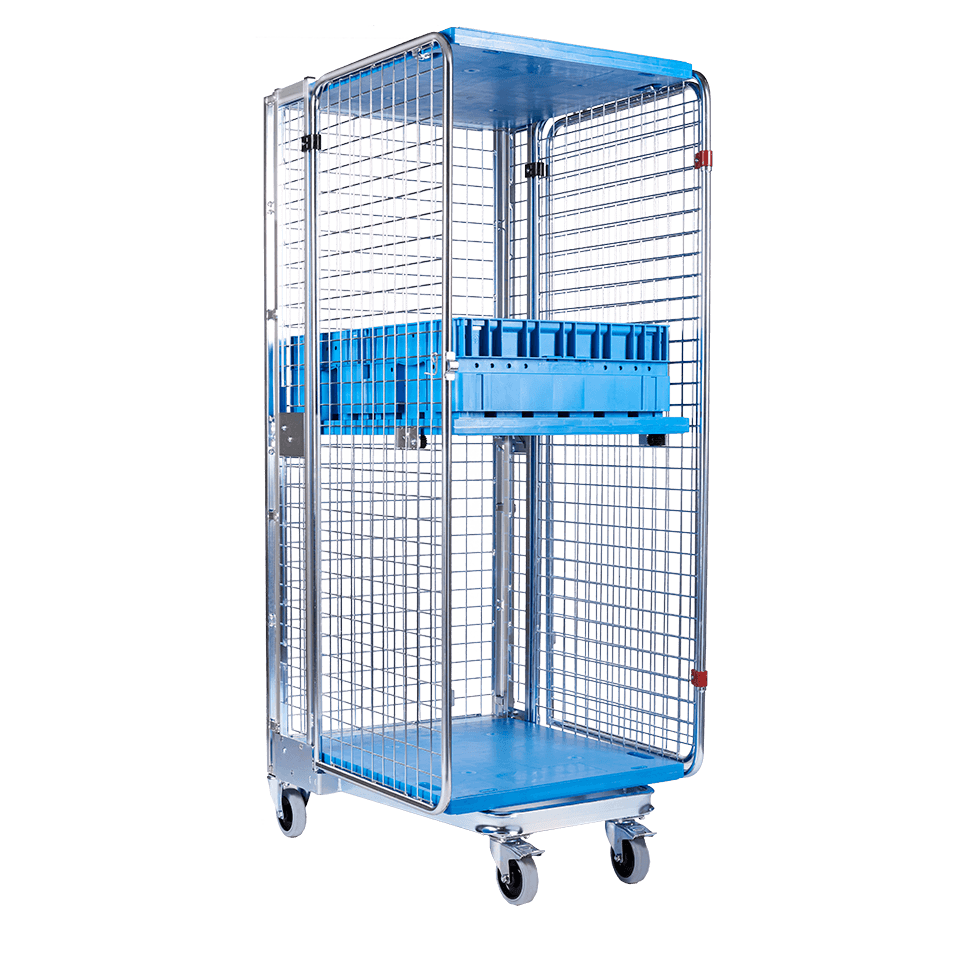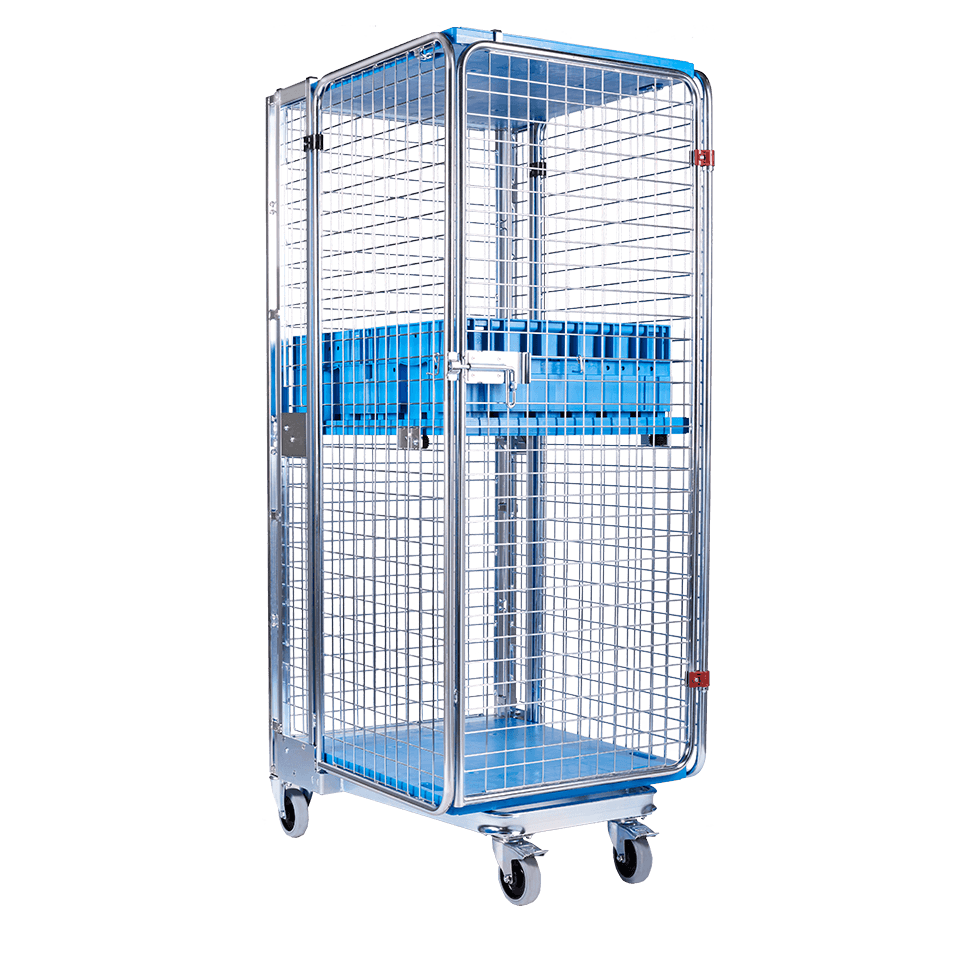 Anti-theft nestainer® with steel base and/or plastic base and shelves, optionally in longer version to accommodate Euro containers