FEIL mobibloc®
Flexible block storage and load carrying in one.
FEIL mobibloc® is a universal storage system which can be used as a mobile pallet
rack, as a pallet box for block storage or even directly as a load carrier, e.g. for large volume goods. It does not need to be secured to the floor and can therefore be installed on any level and stable surface with little effort.
FEIL mobibloc® is easy to handle, provides an increase in capacity at any time and is thus ideally suited for quickly bridging short and medium-term capacity
shortages. Pallets with seasonal goods, pressure-sensitive block stacking goods
consisting of identical items or containers. (casks, drinks, tyres, etc.) can thus be stored without a problem. Thanks to the star-shaped frame bracing, FEIL mobibloc® is not just limited to Euro pallets but can also be used for other pallet sizes.
Base frame with 4 vertical support tubes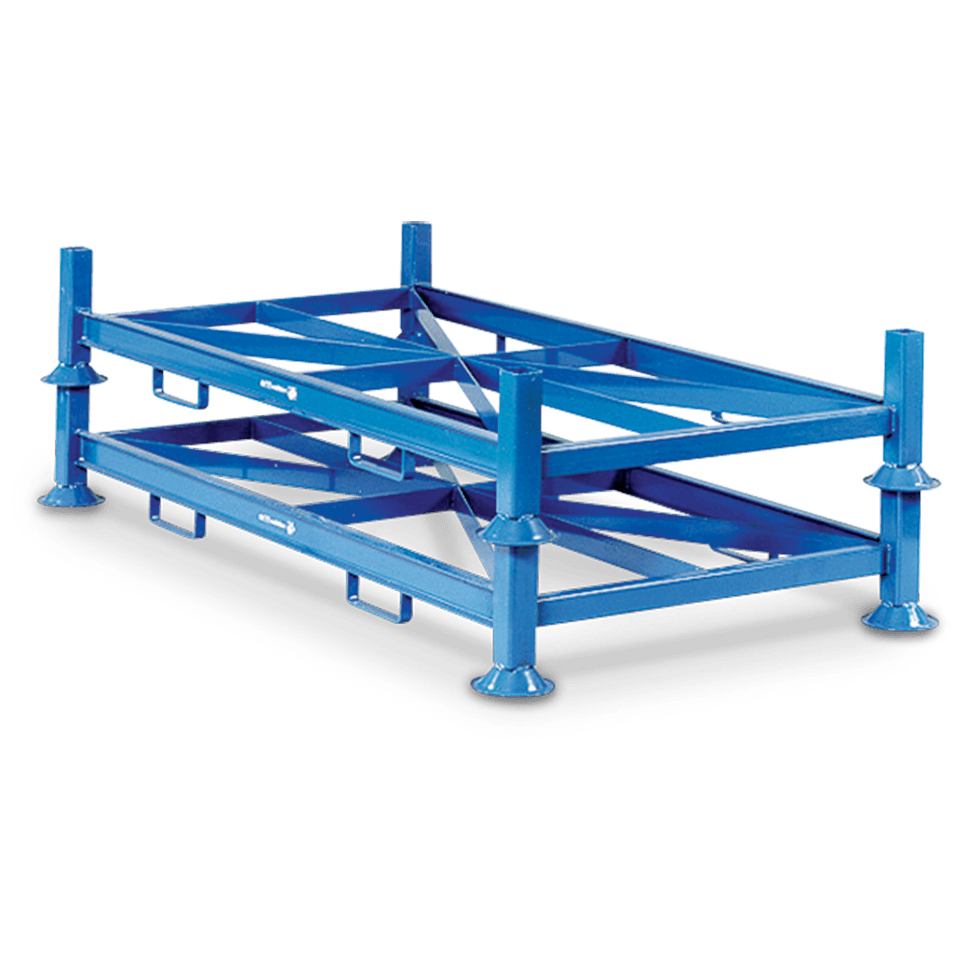 Base frames can be stacked to save space for transportation