FEIL GLT-Shooter
Facility for transporting and delivering large load carriers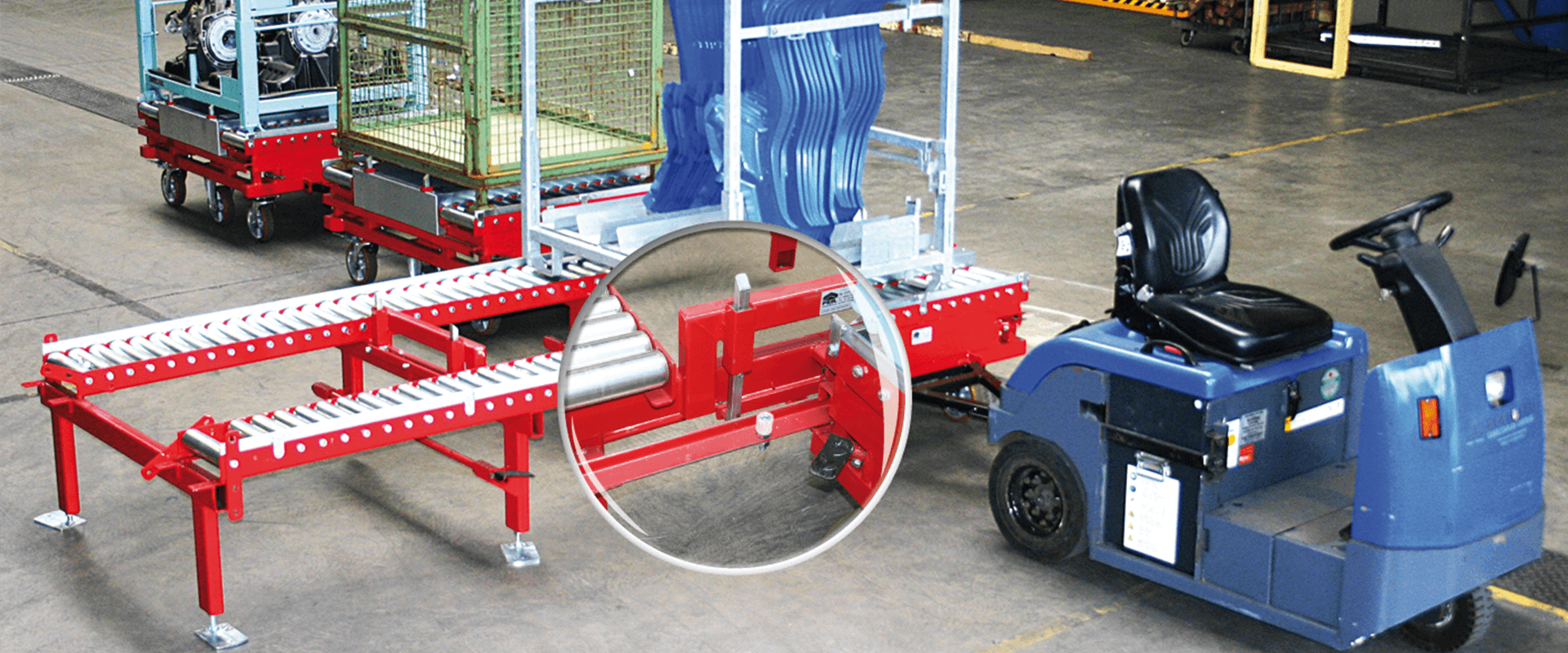 The shooter for large load carriers (LLC).
The FEIL LLC-shooter is a customer-specific system for transporting and delivering large load carriers to a wide variety of stations. Thanks to the innovative and patented drive2dock system, millimetre precise docking at the station is possible. The large load carriers can be moved by hand, while an automatic locking device fastens the load and ensures that the goods are optimally secured during transportation.
The system is compatible with existing tugger train systems and is usable with
a wide range of large load carriers. The trailers can be turned through 360°, side shunting from the network is optionally possible.
Many advantages at a glance:
Secure, simple docking with the drive2dock system at the station
Load carriers up to 600 kg can be moved manually by one person
Speed of up to 6 km/h possible
Up to eight tugger train trailers combinable
Automatic securing of the load
Manual feeding without tools
Chassis and measurements according
customer-specific specifications
Also available as a version with electrically driven roller conveyor